Last week as a thank you to our project volunteers, many of whom have now been with us for six months, we went on a trip to Lambeth Palace Library and Archive.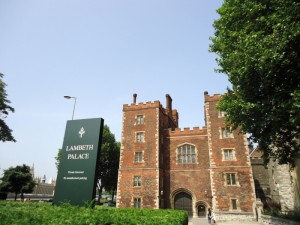 The staff at Lambeth Palace Library very kindly gave us a tour of the Palace and told us about the work they do. We heard about the history of Lambeth Palace and the history of its Library, both of which are very interesting.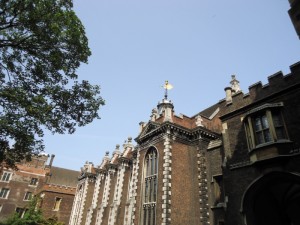 The tour took us behind the scenes to the Library's conservation studio and store rooms. We also had a look at the exhibitions in the Great Hall, including some volumes that have recently been conserved; the most unusual being a book about the types of beer found in Yorkshire!
Finally, we were given a tour of the gardens at Lambeth Palace, which were lovely, especially given the sunshine we've been having in London recently.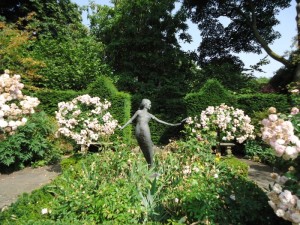 Many thanks to Lambeth Palace Library for a great afternoon, and many thanks to our volunteers for their help with this project!
For more information about Lambeth Palace Library, please see their website.