Here at The Children's Society Archive we have eight volunteers, and they've been a great help in the Unexplored Riches in Medical History project and with other projects at the archive. The time the volunteers give really helps to enrich what we do, so we're always looking for ways to say thank you. This week, as one way of saying thank you, we took the volunteers on a trip to the archives at Westminster Abbey.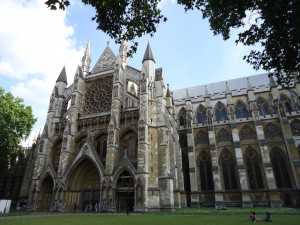 The Keeper of the Muniments at the Abbey, Matthew Payne, gave us an excellent tour of the library and archives, telling us about their history and the history of the Abbey.
We heard that the library was originally kept in the Abbey cloisters, although most of those early books were dispersed at the dissolution of the monasteries in the 16th Century.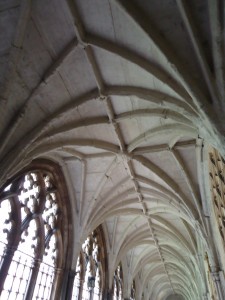 The archives and 'muniments', however, have been kept intact, with some of them, and the chests they were stored in, dating back to the earliest days of the Abbey, nearly 1000 years ago. Most of the archives document the work of the Abbey, including records of the work of the monks that used to live at the Abbey, and records of the property and land that the Abbey used to own.
As well as getting to see some of the documents, highlights of the trip included seeing architectural features of the Abbey buildings, particularly in the muniment room. We saw heraldic floor tiles from the 13th Century, ornate, painted ceiling bosses, and a large mural of a white hart, dating back to the time of Richard II.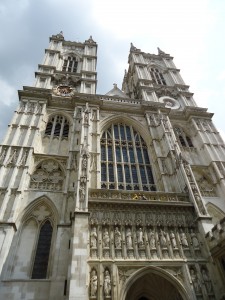 All in all it was a fascinating afternoon. Many thanks to Matthew and to Westminster Abbey for allowing us to visit and, of course, many thanks to our volunteers for everything they do.
More information about Westminster Abbey Library and Muniment Room can be found here.
More information about the history of Westminster Abbey can be found here.