Here's a quick reminder that I'm going to be speaking at the Child Care History Network conference next month. It will be held at the Buckerell Lodge Hotel in Exeter on 3 October 2014.
Visit the conference website to book your place:
Healing the Wounds of Childhood – the Medical and Psychological Care of Children: Historical and Current Perspectives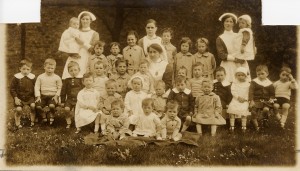 Please consider coming along if you'd like to hear more about our Unexplored Riches in Medical History project. It would be great to meet some of you there.
The keynote address of the conference will be given by Professor John Stewart from Glasgow Caledonian University. Other speakers include Jeremy Holmes, Sarah Hayes and Annie Skinner, and I've just heard that another exciting speaker may be added soon.
Click here to see the conference programme and book your place.